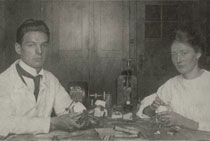 Dr. Casellini's great grandparents – Chur, Switzerland 1910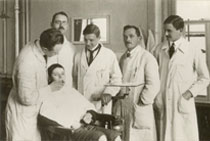 Professor Dr. Gysy and Jacob Meier founders of TMJ related artificial teeth.
University of Zürich, Switzerland 1915.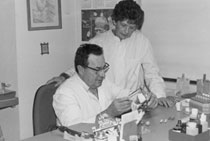 Mauro and Mathilde Casellini Meier (Dr. Casellini's grandparents).
Founders of Dental Labor-Casellini Chur, Switzerland 1988.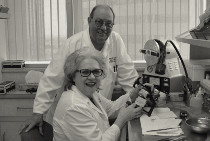 Irene and Renzo Casellini Master Dental Technicians and Dr. Casellini's parents.
Founders of Swiss Quality Dental Implant Studio Los Angeles, California 1974.
If you are looking for quality, experience and the latest techniques, Swiss Quality Smile is the place! With over 100 years of family tradition in the dental business, Dr. Ilona Casellini is a family dentist in West Los Angeles with a dental legacy that dates back to 1910. Casellini has been a name related to the dental field for four generations. Our goal is to provide you with the highest level of patient care and dentistry in a relaxing and comfortable environment. We offer advanced technology in cosmetic dentistry, including digital dental X-rays, Invisalign® orthodontics, in-office bleaching, dental implants and laser dentistry.
Dr. Ilona Casellini has been fortunate enough to be mentored by her parents, Renzo and Irene Casellini, who were owners of Swiss Quality Dental Lab. With over 40 years of experience working with thousands of dentists they have taught Dr. Casellini treatment planning and cosmetic design.
Their mentorship has allowed Dr. Casellini to look at dentistry from a technical point of view. She works one-on-one with our patients and the lab to create the best possible treatment plan for every individual.
If you are looking for experience, the latest techniques and quality dental treatment in West Los Angeles we can certainly provide you with the best and most beautiful smile!
We are proud to provide complete dental care in Los Angeles, California, and surrounding areas, including Beverly Hills, Brentwood, Century City, Culver City, Santa Monica, Westwood and Westwood Village, California! Contact us today at 310-208-3125!